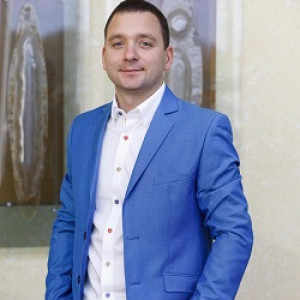 Eugene Bulan
CEO at BCS Travel
Highlights:
Seasoned Logistics Expert
Strategic Decision-Maker
Enhancing Travel Experiences at BCS
Eugene Bulan, CEO of BCS Bus Travel, steers the company with not just a keen business mind but a true traveler's spirit. Managing the ins and outs of the company, his days are often filled with making big decisions, ironing out operations, and ensuring each journey offered by BCS is special and seamless for every traveler. It's not just about numbers for him; it's about crafting experiences, bringing joy to travelers, and ensuring every bus journey feels like a little adventure.
Away from the charts and strategies, you'll often find Eugene on the road, exploring hidden gems, meeting new people, and soaking up experiences that his beloved industry offers. His eyes light up at the sight of unseen landscapes, and he find solace in the serene whispers of distant locales. His love for travel isn't just a pastime, it's a passion that hetranslate into his work, always ensuring that BCS's journeys carry a piece of that wanderlust spirit.
But Eugene doesn't keep those experiences to himself. He love to share, to write, and to bring others into the worlds he explore through his travel blog. His posts aren't just guides; they're stories, inviting, warm, and often sprinkled with a dash of humor and lots of heart, reflecting his genuine, human approach to travel, and life.