Reforestation Project: Bus Charter Service Compensate Emissions By Planting New Trees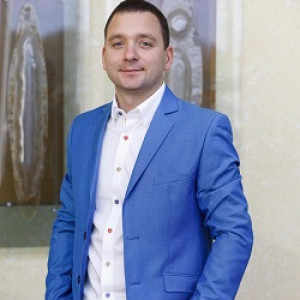 BCS Travel Goes Greener With Every Trip!
We cause environmental impact whenever we use a motor vehicle. But that does not mean we cannot work to reduce that impact. BCS Travel is at the forefront of such a brilliant initiative in the ground transportation industry!
Buses, cars, planes, trains… they all pollute. There is no way around it. They require energy to move and emit gas into the atmosphere. After so many years of information on that topic made available, we can assume everyone is aware of all that. The trick is what each one does with that information.
At BCS, we work on that issue on two fronts. First of all, we do internal research to fully understand the current situation of our buses. Then, we analyze what possibilities we have with our resources. This way, we can make ourselves greener without ever harming the service quality we provide you.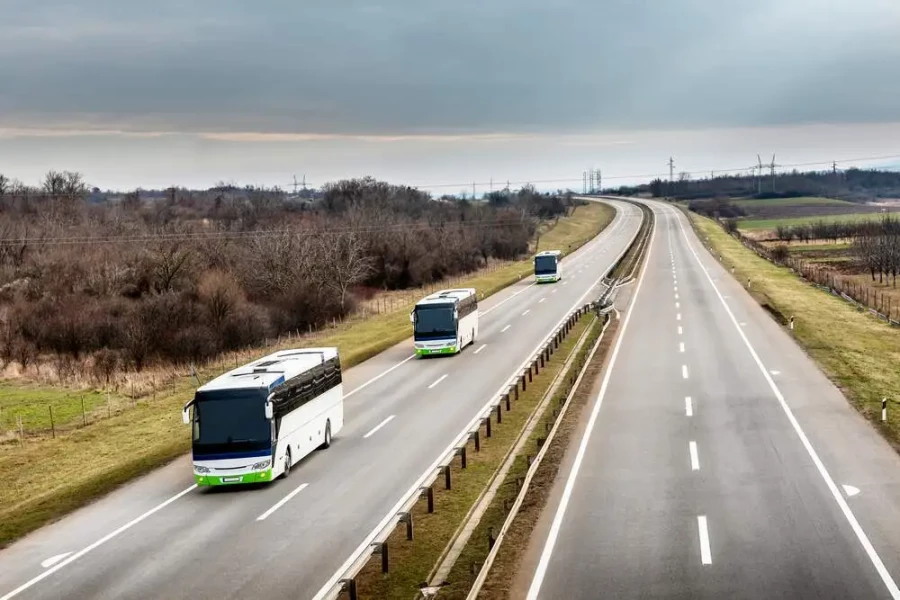 BCS Travel's charter bus today
When we talk about pollution in the transportation industry, we have to use the proper parameters to measure it. After all, we know that urban cars use much smaller engines than the turbines of an airplane, for example, so they emit less carbon dioxide. But they also transport much fewer people.
In short, we have to consider not the global emissions, but the amount per person. This is the right way to ponder how impactful a means of transportation is to the environment. Fortunately, we are proud to say that buses emit the lowest amount compared with airplanes, private cars, and trains.
Private cars, especially modern ones, use high-performance engines and many internal items that make them heavier. Airplanes and trains, in turn, use very large propellers that consume much fuel. Both cases end up with much higher emissions of carbon dioxide when compared to that of a bus.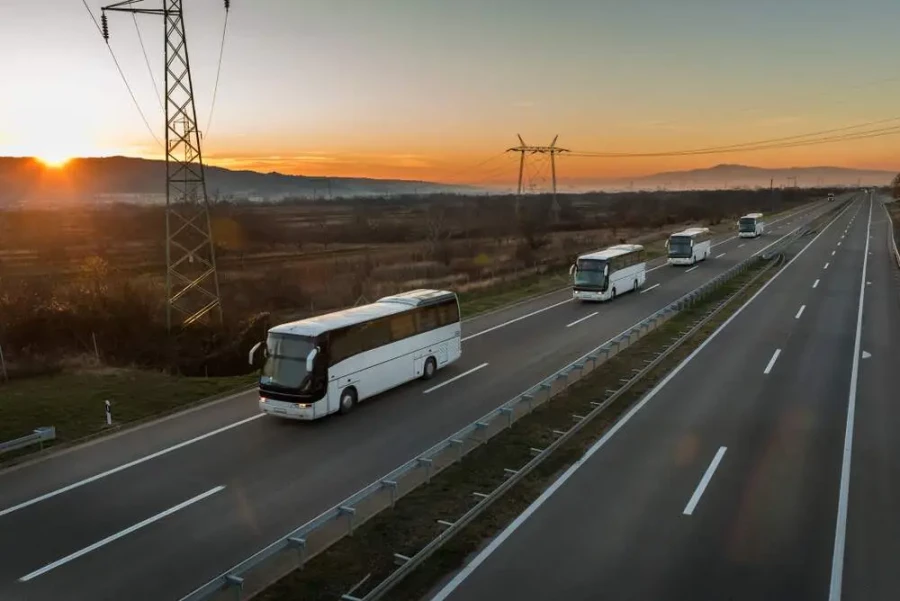 What is BCS Travel doing to help?
Of course, the topic above does not mean we can sit back and relax. As mentioned before, we are actively working to find ways to make our operation cleaner without any excessive price increase. One of them is gradually using biodiesel in some of our trips, which is cleaner than regular diesel.
Right now, this initiative is already in practice in Amsterdam. We are researching prices and making cost estimates to extend it to other European cities, starting with the major ones. This way, we will be able to collaborate with the global effort to do transportation with a low emission of pollutants.
Besides that, BCS Travel has started a reforestation project. We have acquired a piece of deforested land in European territory, and we are planting a new tree whenever we reach some milestones in our trips. This way, our esteemed passengers can actually participate in our company's green venture.
We know that there is always room to do more. BCS Travel is continuously analyzing the situation in order to put more initiatives to practice while keeping the same service standards. In case you want to learn more about what we are doing, or even suggest new possibilities, make sure to contact us!